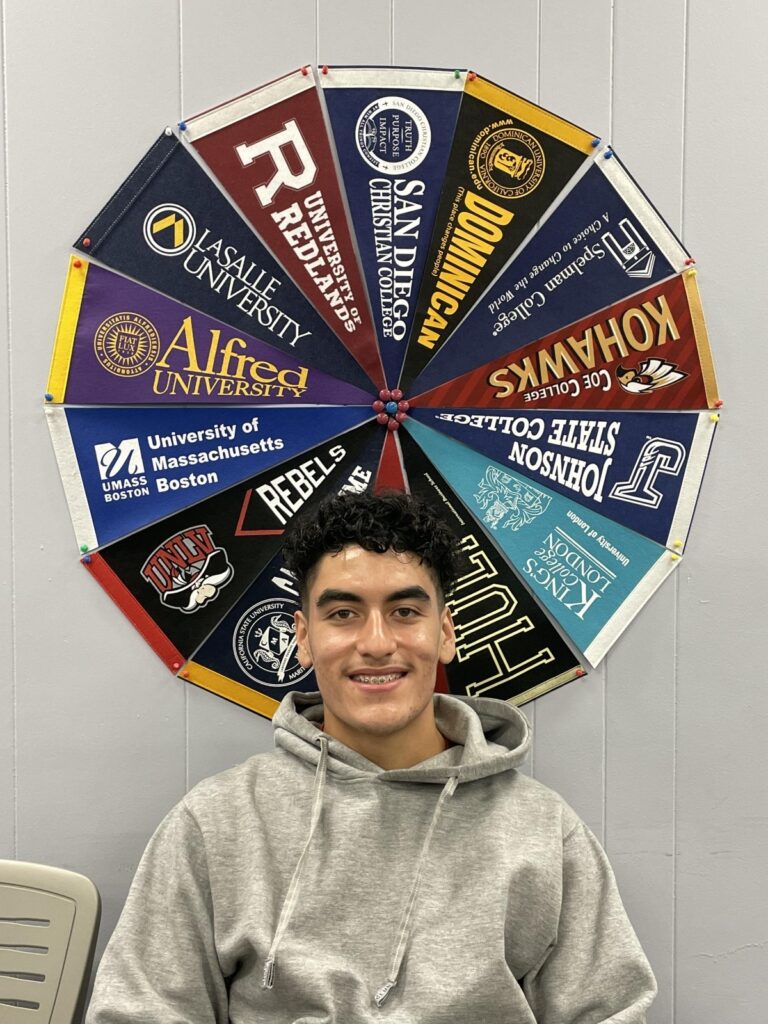 During the summer months, BLCI offers programming to help reduce the gap in learning that can occur over the break. Rising seniors in our Upward Bound Summer Program participate in a Senior Seminar that includes support to help prepare students for the Personal Insight Questions (PIQ) that are a requirement for the University of California Admission Application.
The PIQ's give the students the opportunity to share a glimpse of their personality behind the test scores and GPA. Each UC application requires answering four personal insight questions, compared to the Common Application which only requires one personal essay. This process provides students with four different opportunities to fully express themselves and what it means to be a first-generation college student.
Rising senior, Victor, from our San Diego Promise Neighborhoods site at San Diego High School is using his summer break to work on getting feedback for his Personal Insight Question, "While I felt confident in applying, I wanted help with the application. I really appreciated the support the BLCI staff gave me by proofreading my answers to the essay questions. They helped me focus on tightening my messaging in essay writing. If it wasn't for BLCI I would have never learned about these opportunities available to me and I'm grateful because I was accepted to the program."
Our students' ability to utilize their summer to prepare for the PIQ portion of the application allows them to thoughtfully articulate their answers to perfection before submission. Help support the Class of 2024 by donating your time as a tutor or making a financial contribution to support all of BLCI's programming efforts this fall.