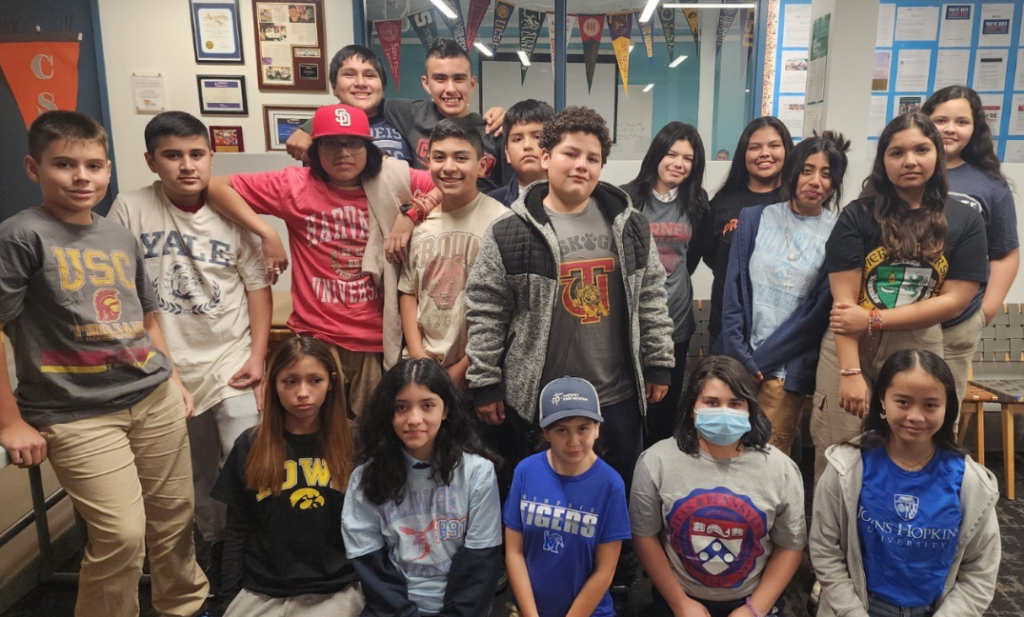 Building the Foundation | Building Skills and Behavioral Support
As our students move into the Middle School Program from 5th to 6th grade, the Behavioral Development component of the BLCI ABC's increases to 50% of workshops that they participate in each week. Laying the foundation to enter high school, our workshops focus on discussions and activities concerning methods of coping, developing responsibility, and learning how to regulate emotions.
The remaining half of our workshops in the Middle School Program consists of equal parts of the Academic Support and College Knowledge component of the BLCI ABC's. It is impactful to let our students know at a younger age the wide array of options that they have when it comes to the potential colleges they could attend and the careers that could thrive from the majors they choose.
"It's never too early to start planning college visits, which are especially important for first-generation students. By extending educational opportunities for traditionally disadvantaged youths, early college knowledge prepares our students to learn about majors and careers." Xitlaly Uribe, Barrio Logan Middle School Specialist.