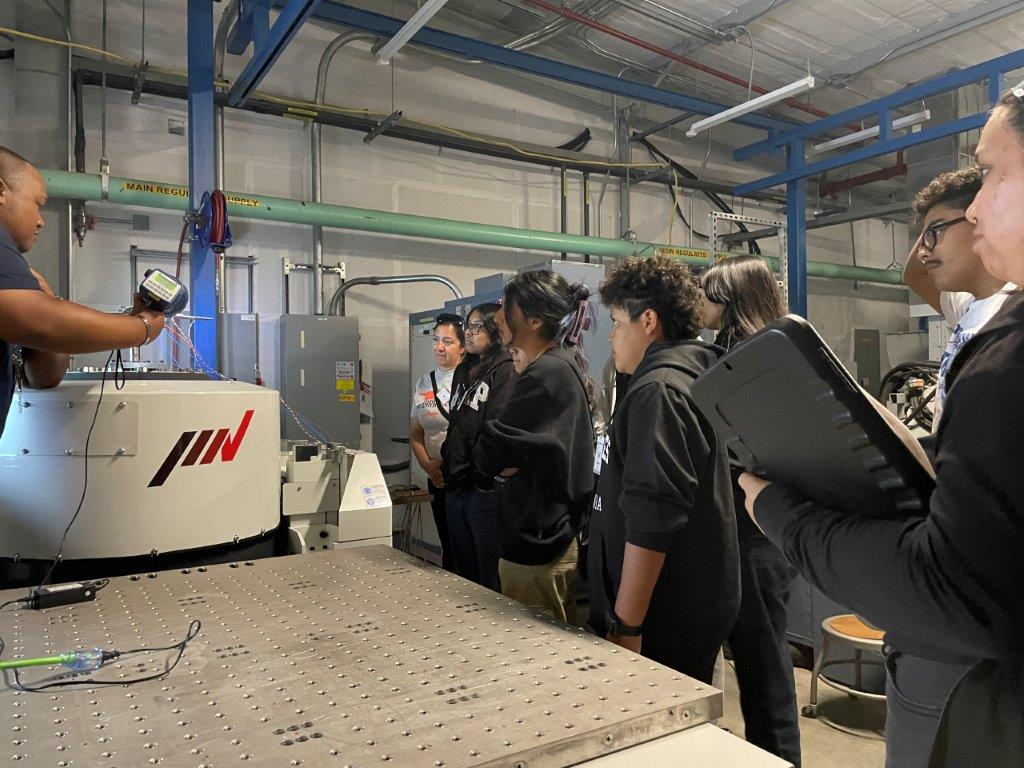 Collins Aerospace is a leader in designing and delivering solutions that define the future of the aerospace industry. Part of that vision includes supporting the next generation of STEM leaders in the community through their ongoing partnership with BLCI. "Collins Aerospace believes in BLCI's mission to break the cycle of poverty by preparing underserved students to be the first in their families to go to college," Eunice Morris, Global Trade Director and BLCI Board Member shared. "By sponsoring programs like BLCI, we are able to introduce students to the work we do here at Collins by inspiring the next generation of STEM leaders."
During summer break, students have the time for experiences that may not be possible during the school year. Recently, 25 BLCI Upward Bound students and 4 staff visited the Collins Aerospace office to learn more about the various career opportunities within a global aerospace and defense company.
Students and staff heard from more than 20 professionals from various departments within the organization, helping to open students' minds to different paths they may not have considered before. Students also explored the museum, observed a demonstration in one of their labs, and participated in a hands-on activity. At the end of the day, students listened in on a career panel and had the chance to ask questions and learn more about potential careers in the aerospace industry.
In addition to hosting our students for unique career-focused opportunities like this, Collins Aerospace recently supported BLCI's annual fundraiser, Opportunity for Impact, as a Doctorate in Philanthropy level partner. This partnership provides critical funding to support our students with year-round opportunities that help them to work toward reaching their goal of becoming the first in their family to attend and graduate college.
Interested in providing a career day at your place of business? Contact Megan@BLCI.org to learn more.