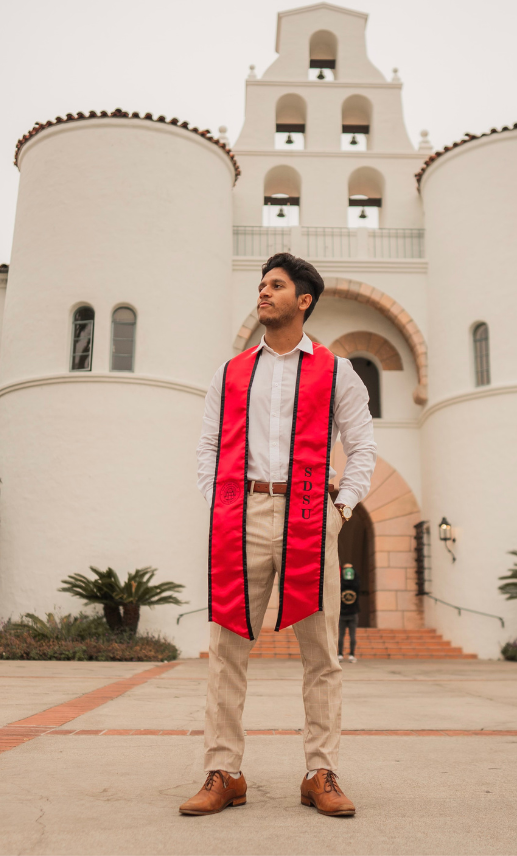 BLCI and Life Science Cares – A Full Circle of Community Engagement
BLCI is fortunate to have the support of our community. Among these supporters is Life Science Cares, who selected BLCI as a Nonprofit Partner in 2020 and in addition to awarding financial support, has leveraged their vast membership to directly support BLCI and our families. Life Science Cares connects BLCI with life science companies across San Diego who support our mission of breaking the cycle of poverty by preparing underserved students to become the first in their family to go to college. We are fortunate to have Life Science Cares and their partners support us in several ways including: Adopt-A-Family during the holidays, providing backpacks for our Back-2-School Drive, and much more to ensure our students achieve success.

The partnership has come full circle with the recent hire of BLCI Alumnus, Azareel Canizales (Class of 2019) as the Manager of Project Onramp, a program run by Life Science cares that creates paid internships for college students who are under-resourced and underrepresented, helping to bridge the opportunity gap and provide opportunities for professional development.

Leane Marchese, Executive Director of Life Science Cares San Diego invited BLCI CEO, Sara Boquin to speak at Give Back Event with one of their partners, Deloitte. The company assembled STEM kits for BLCI students and Sara invited Azareel to speak about his experience with BLCI and his journey as a young person from an underserved community. Leane was immediately impressed with Azareel. "He was passionate, composed and well-spoken, and completely committed to helping those like himself. He was so thankful for his experience at BLCI. BLCI really shaped his path in life and his goals and supported him for many years. It was an incredible testament to the work of BLCI and I knew then and there that I would invite Azareel to join our team at Life Science Cares and lead our effort for Project Onramp: a program that provides paid internships to under resourced college students. He is a wonderful addition to our team and an asset as we launch Project Onramp."

Azareel credits the skills he developed in his years at BLCI through programs such as Circulo de Hombres, Communities Converse Conference, and the CEO's Leadership Council to prepare him for a successful life outside of college. After graduating from San Diego State University with a degree in Business Administration with an emphasis in Human Resources, he was unsure as to which sector he wanted to pursue a career in, whether that be with nonprofit or for-profit organizations. Life Science Cares provides a perfect blend of the two by being the liaison between Life Science companies and nonprofits in San Diego that work together to reduce the impact of poverty. We are proud of our students like Azareel who exemplify what can be possible when students are given a chance to succeed, and proud of our valued community partners like Life Science Cares, who support our students in and outside of our programs.